Welcome to Our One-Stop Solution 4 the Trucker
Keystone Management Services (KMS) was designed to meet the specific needs of owner-operators and independent contractors in the transportation industry. The company was started and continues to be managed by Deborah Wright. Ms. Wright started her professional accounting career over twenty years ago. She has spent twelve years specializing only with truckers. She will be working with you personally to answer your questions.
We understand it's hard to keep up while out on the road! No worries we got you covered. Keep up to date while Keystone Management Services is managing the business side of trucking for you.
Our Commitment to You
KMS is committed to providing you with expert bookkeeping and tax services you can count on. We also guide you through the multitude of forms, permits and various Federal and State regulatory requirements needed to get your Motor Carrier Operating Authority (MC Number) as well as providing many compliance services once you hit the road. At KMS, we use the latest technologies including top-of-the-line tax and accounting software to track your business records in order to equip you with the necessary tools to successfully overcome the financial and tax challenges faced by many small businesses and individuals.
We take pride in giving you the best professional and personalized services possible. As our motto says we are "4 The Trucker." We want the chance to work on your team.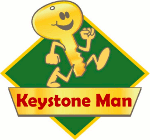 "Designated as a registered tax return preparer by the Internal Revenue Service."
The IRS does not endorse any particular individual tax return preparer. For more information on tax return preparers, go to

www.IRS.gov