Learn more about Clearinghouse registration.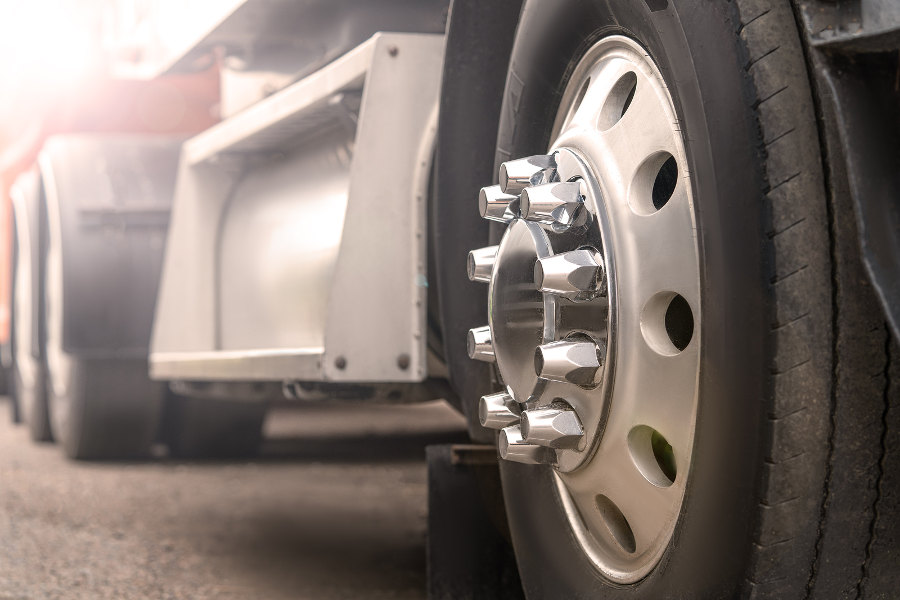 New Requirements for Employers and CDL Drivers
What is the Clearinghouse?
According to the FMCSA, "The Clearinghouse is a secure online database that will give employers, the FMCSA, State Driver Licensing Agencies, and State law enforcement personnel real-time access to important information about CDL Driver drug and alcohol program violations."
The Clearinghouse was approved in 2017 and became Mandatory as of January 6, 2020.
There is a lot to learn and we consider it part of our job as a C/TPA to help.
We have summarized the highlights which apply to Employers and Drivers here.
You really should spend some time reading the full FAQ at the Clearinghouse website.
Who has to register?
FMCSA regulated employers – Employer info (pdf)
Medical Review Officers (MRO) reviewing DOT drug test results
Substance Abuse Professionals (SAP) who will be doing the return to duty process for DOT drivers
Consortium/Third Party Administrators (C/TPA) who will be assisting employers with Clearinghouse responsibilities
CDL Drivers  – Driver info (see below about requirements to register)
Registration is open now.
What is this going to cost?
Common question.
Employers will be required to purchase Queries from the Clearinghouse at $1.25 each.
C/TPA fees for managing Clearinghouse responsibilities on behalf of our clients: TBA. C/TPAs across the industry are still working this out.
Since MROs have some additional responsibilities, we are anticipating a nominal increase in MRO fees.
Trucking Company with employees:
Register your company as soon as possible and Identify Keystone Management Services (KMS) as your C/TPA so we will be able to perform queries on your behalf.
Send notification to all employees to register.
Have all existing CDLs and any hired from this point forward sign a Clearinghouse Consent Form (pdf sample).  If you do not have consent, you cannot perform a query. If you do not perform a query, you cannot use that employee for safety sensitive work (i.e. drive).
Driver Consent for FMCSA Clearinghouse Queries
Pre‐Employment: Driver must provide specific consent to the Employer prior to each Full Query. This consent must be provided electronically within the Clearinghouse. Driver must be registered for a Full Query to be conducted.
Limited Annual Query: General consent required. Obtained outside the Clearinghouse and may be a multi-year general consent from the driver for limited queries. A sample limited consent form is posted on the Clearinghouse website for Employers' reference. Keystone Management Services clients are provided a better version in editable format.
Full Annual Query: Electronic consent within the Clearinghouse is required prior to each search and consent must be received by Employer within 24 hours of request. Failure to consent would require the driver to be removed from Safety Sensitive Functions.
Drivers are notified when an Employer is conducting a query by the method selected at registration (email or postal mail). If the driver has not registered within the Clearinghouse, notification will be by US Postal mail to the address on CDL. This is one reason it is advisable for all drivers to register.
Drivers can consent or refuse consent to Queries on their Clearinghouse dashboard. Refusing may make them ineligible to drive.
Drivers will be able to see historical Queries and which Employer made on them.
Owner Operators – Register for the Clearinghouse and select Keystone Management Services as your C/TPA. Owner Operators are required to select a C/TPA
Watch for further emails from us in the coming days and weeks regarding:
Queries – How to purchase them and how to use them.
Employer Clearinghouse reporting requirements.
How you can use Keystone Management Services to support your Clearinghouse responsibilities
Fact Sheet & Instructions
Do you need to have a Drug and Alcohol Testing Program?
If you meet any of the following criteria, you will need to have a DOT Drug and Alcohol Testing Program
Gross Vehicle Weight Rating (GVWR) or Gross Combination Weight Rating (GCWR) of 26,001 lbs. or more;
Transporting 16 passengers or more
Transporting Hazardous Materials requiring placarding
Still not sure?
Use this online tool https://www.transportation.gov/odapc/am-i-covered
The FMCSA Clearinghouse is now the law. If you do not comply, your company could be ineligible to operate. Register ASAP. If you need our support call us at 678-793-2061 to schedule an appointment.
There is a lot to do and learn BEFORE January 6, 2020. Please do the following ASAP.
Trucking Company with employees
Step One: Register
Select your C/TPA. If your C/TPA is NOT Keystone Management Services and you would like us to be, Click Here.
If you later decide you don't want our help, it's easy to change that in the Clearinghouse.
Step Two: Purchase Queries – How many? At a minimum add up the number of drivers you have plus how many you expect to hire in the next 12 months. Better to be on the safe side.
Step Three: Have every new and every existing driver to sign a consent form. You can use this one.  Our clients will be provided a better form.
Step Four: Get your drivers to enroll. It's not required at first, but your life will be much easier if they do. Driver Brochure (pdf). Driver Instructions (pdf).
Big Idea: Have an enrollment event where you can educate, get consents signed, and set up computers to help them enroll.
Owner Operators
Step One: Register
Owner Operators are required to select a C/TPA. If your C/TPA is NOT Keystone Management Services and you would like us to be, Click Here.
Step Two: Purchase Queries – How many? You will need a minimum of one per year. We suggest you buy at least 5 so you have some "in the bank." They never expire.
We'll send you more details soon. You should spend some time here: https://clearinghouse.fmcsa.dot.gov/FAQ
Please forward to any colleagues who may find this useful. Many C/TPAs are not prepared for this.
FMCSA Consortium Registration
Trucking Company or Owner-Operator
This program is designed for the trucking companies and owner-operators regulated by the Federal Motor Carrier Safety Administration (FMCSA).
$126 per driver per year enrollment fee
$60 for pre-employment drug test
Pay as you go for random testing: $60 per random drug and breath alcohol test plus $15 scheduling fee.
What's Included?
Consortium Enrollment Fee
Enrollment Certificate
Quarterly Random Selections
All Forms You Need for Compliance
MIS Report on request
MRO Certified Testing Results
Monthly Reminders About Testing
Quarterly Notifications to Confirm Your Driver List
DOT Audit Assistance
Collection sites nationwide
Insert Contact Details
Please provide accurate details. We need this information for invoicing, account set up and other correspondence

To GET STARTED, please complete and submit the following form:
Keystone Management Service Compliance Services
The U.S. Department of Transportation (DOT) is the federal agency which oversees the rules and regulations for organizations that operate in the transportation industries. Whether employers operate in trucking, railroad, marine operations, airlines, or mass transit, they are all subject to the DOT's regulations.
Keystone Management Services' DOT compliance services help keep you compliant with the drug testing rules. Regardless of the DOT agency you report to, Keystone Management Services will help you remain compliant.
DOT mandated services offered by Keystone Management Services
Drug and Alcohol Testing

Pre-Employment, Random, Reasonable Suspicion, Post-Accident, Return-to-Duty

Clearinghouse Support
With Keystone Management Services, you won't waste time tracking down test results, searching for collection sites, or scrambling at year-end to meet the required testing percentages. You won't stress about finding your test records when a DOT auditor comes knocking. Instead, you'll have the peace of mind that comes from knowing the job is being done right by an industry leader in compliance management.
Regulated employers need to be able to test for the following reasons:
Pre-Employment
Random
Reasonable Suspicion
Post-Accident Testing
Return-to-Duty
Follow-Up Testing
Keystone Management Services offers DOT-compliant random testing programs/consortia for Trucking Companies and Owner Operators
If you are an Owner Operator, you are required by the FMCSA to be enrolled in a consortium random drug testing program. Most smaller DOT-regulated employers are enrolled in a consortium random drug testing program for easy compliance.
Larger DOT-regulated employers are often in a stand-alone, company-only, DOT random testing program.
Keystone Management Services adheres strictly to DOT compliance standards for all regulated testing.
What WE offer:
Collection sites nationwide.
Software platform integrated with MRO services means faster results
Supervisor Training (required by DOT)
Written policy (required by DOT) Call us for more information
Clearinghouse support
DOT audit assistance
SAP referrals
Return To Duty and Follow Up Testing assistance
Noncompliance can result in fines of up to $10,000 per occurrence and the potential for an out-of-service order.
Typical FMCSA Violations:
No written drug and alcohol testing policy
No random testing consortium program
Using a driver who has not completed a drug test with a negative test result
Using a driver who refused a required alcohol or drug test
Using a driver who has previously tested positive and has not completed the return-to-duty process
Consortium vs. Standalone Random Pool
A consortium is a random drug testing pool that includes employees from multiple companies. Random selections are made from the pool and as long as the consortium pool meets minimum random testing requirements, then all members of the pool are compliant. Perfect for owner-operators and smaller companies.
A standalone pool is made up of employees from one employer.
Online Training
Online training is easy and is an essential part of your onboarding process for new supervisors.

Reasonable Suspicion Supervisor Training (DOT/Non-DOT): $99
Successful supervisors will be able to recognize suspicious activity and behavior with a 100% proficiency. DOT-regulated companies are required to have Supervisor Reasonable Suspicion Training records on file. Non-DOT companies are advised to train supervisors too.
After completing this course, learners will be able to:
Describe the regulations that apply to reasonable suspicion testing, including the alcohol and drug prohibitions
Identify the five steps in the reasonable suspicion process and explain how to successfully execute each step
Recognize the signs and symptoms of alcohol abuse and drug use and describe what to look for when determining reasonable suspicion
Call us at 678-793-2061 to enroll

Drug & Alcohol Clearinghouse: What Drivers Need to Know: $45
What drivers need to know training is designed to educate drivers who are subject to FMCSA DOT drug and alcohol testing on Clearinghouse requirements. Drivers will learn what information is provided to the Clearinghouse, the process to challenge inaccurate information in the system, and their responsibilities for granting consent to the employer for Clearinghouse queries.
After completing this course, learners will be able to:
Recognize what types of information are submitted to the Clearinghouse
Identify when a driver needs a Clearinghouse account to provide consent for a query
Explain the consequence of not granting consent for Clearinghouse queries
Identify when to notify current employers of violations
Describe how to challenge inaccurate information reported on a Clearinghouse record
Call us at 678-793-2061 to enroll
FMCSA Clearinghouse FAQs
To Whom Does the Clearinghouse Rule Apply?
Employers, employees, service agents that are required to comply with DOT and FMCSA drug and alcohol testing requirements:
49 CFR Part 40
49 CFR Part 382 and 383
Includes Employers, employees, service agents in Mexico and Canada as well as Commercial Learner's Permit (CLP) holders and Owner Operators.
What information does the Clearinghouse contain?
A verified positive, adulterated, or substituted drug test result
An alcohol confirmation test with a concentration of 0.04 or higher
A refusal to submit to any test required by 382 subpart C
An Employer's report of actual knowledge as defined in 382.107
A Substance Abuse Professional (SAP) report of successful completion of the Return to Duty process
A negative return to Duty test result
An Employer's report of completion of Follow‐Up Testing
What does the Clearinghouse NOT contain?
Records from DOT agencies other than FMCSA
Non‐DOT test results
Results verified before 1/6/2020
Negative test results –
Except Return to Duty
SAP reports and follow up plans
How is driver information tracked in the Clearinghouse?
Drivers are identified by the Commercial Driver's License (CDL) number and State of Issuance (not SSN)
How long are records retained in the Clearinghouse?
Driver violation records remain available in the Clearinghouse for five years from the date of the violation determination, or until the violation is resolved through the successful completion of the return-to-duty (RTD) process and follow-up testing plan, whichever is later.
What can a C/TPA do on the Employer's behalf?
A C/TPA can report violations to the Clearinghouse on behalf of an Employer
A C/TPA can conduct queries on behalf of an Employer using queries in the Employer's account.
What can a C/TPA NOT do on an Employer's behalf?
A C/TPA cannot register an Employer in the Clearinghouse. Employers must register for themselves.
A C/TPA cannot purchase queries for an Employer, nor can a C/TPA purchase and resell queries.
The aforementioned also applies to Owner Operators who must register themselves, purchase queries, AND select a C/TPA.
Can an Employer of C/TPA register an employee in the Clearinghouse?
Nope. A driver must register himself or herself AND initiate consent to the Employer.
Can I perform Clearinghouse obligations myself?
Unless you hold a CDL and are a driver, you can do this on your own. Your cost is merely the $1.25 per query that FMCSA charges – plus your time. If you opt to do it yourself, then you need to learn what's required. Once you see the requirements (There ARE requirements!), you may decide you want help. Our fees are listed here.
FMCSA Clearinghouse Terms and Conditions
You must be registered in the Clearinghouse and have selected Keystone Management Services as your C/TPA.
Keystone Management Services can only conduct queries if we are designated as your C/TPA. You are able to designate a C/TPA when you register or, you can register without designating a C/TPA and add a C/TPA later. You can change whom you designate as a C/TPA at any time. We are not permitted to register for you.
If you are an Owner Operator you must select a C/TPA in the system before your registration is complete.
If you not select Keystone Management Services as your C/TPA, we will not be able to perform these services for you. We will make a reasonable number of attempts by email and phone to encourage you to register and select Keystone Management Services as your C/TPA. If you do not register and select Keystone Management Services as your C/TPA, we cannot deliver Clearinghouse services for you accept all responsibility for non-compliance. Fees are non-refundable.
You must have enough queries in your account.
We recommend you purchase a minimum of (#Drivers + #Annual New Hires + a few extra). Queries cost $1.25 each and do not expire. Cost of queries is in addition to our services as described above. We are not permitted to purchase queries for you. Employers must purchase. We recommend Owner Operators purchase at least 5.
If you do not have enough queries in your account, we will notify you once by email and once by phone. If we do not receive a response we cannot complete the queries for you. If we cannot complete the queries, you accept all responsibility for non-compliance and any fees paid to Keystone Management Services for Clearinghouse Services are non-refundable.
You must secure General Consent from each driver to be included in the Annual Limited Query.
This is a requirement. Our clients will be provided a standard form upon request. You must also obtain and provide to us the necessary personal information to accurately populate the Employer FMCSA Clearinghouse Annual Query Spreadsheet. This is provided to clients on request.
You certify that you have obtained all required consents from drivers.
We will provide you with a general consent form. We don't need copies of completed forms, but you have to keep them in your records.
Driver Training
You agree to provide basic training to your CDL Drivers on their Clearinghouse obligations and obtain from each CDL Drivers an FMCSA Clearinghouse CDL Driver Acknowledgment of Training Materials. Sample form will be provided to clients upon request.
Employee Clearinghouse Training and Confidentiality Agreement
You agree to provide basic training to your staff who will have Clearinghouse access on behalf of the Employer on your Clearinghouse obligations, and will obtain a written FMCSA Clearinghouse Access Confidentiality Access Agreement and Acknowledgement. A sample Confidentiality Form will be provided to clients upon request.
Reporting Violations
You agree to present to the Keystone Management Services as your C/TPA "evidence" in the form of an affidavit or declaration, or other admissible evidence for driver to sign, if you are requesting that the we report to the Clearinghouse a Driver Refusal or Actual Knowledge, or Alcohol Violation (submit a scan or photo of the completed Alcohol Testing Form) along with any other evidence of the violation such as video, photographs, statements in a format acceptable to Keystone Management Services. Reporting violations has serious implications for all involved, so documentation is critical. We will provide sample forms you may use (or edit) for this purpose.
Cooperation
Keystone Management Services will make reports to the Clearinghouse in a timely manner, conditioned upon your providing the necessary information to us, in a form acceptable to us in a timely manner.
The parties agree to work in cooperation to fulfill their respective Clearinghouse obligations in a timely and professional manner, so as to reduce the risk of errors and to treat the Drivers in a respectful and dignified manner.
Both parties agree to mutually indemnify the other for their own acts of gross negligence.
You remain ultimately responsible.
Keystone Management Services will act as your Service Agent. That means we are acting on your behalf. But it's still your responsibility, so you trust us. What this means is that you, the Employer, continue to remain ultimately responsible in accordance with the Final Rule for the reporting of Driver violations and other Clearinghouse employer designated reporting responsibilities, 49 CFR Part 382.705.
Renewals
Membership with Keystone Management Services FMCSA random testing program is required. If you renew your random testing program/consortium membership, and keep Keystone Management Services as your designated C/TPA in the Clearinghouse, we will invoice you at the same time we renew your consortium membership.
Links
Register: https://clearinghouse.fmcsa.dot.gov/Register
FAQ: https://clearinghouse.fmcsa.dot.gov/FAQ
Registration-Driver-Instructions:
https://clearinghouse.fmcsa.dot.gov/Resource/Index/Registration-Driver-Instructions
Registration-Employer-Instructions
https://clearinghouse.fmcsa.dot.gov/Resource/Index/Registration-Employer-Instructions
Queries and Consent Requests
https://clearinghouse.fmcsa.dot.gov/Resource/Index/Query-Consent-Factsheet
Registration: C/TPAs Instructions
https://clearinghouse.fmcsa.dot.gov/Resource/Index/Registration-CTPA-Instructions
Registration: MROs Instructions
https://clearinghouse.fmcsa.dot.gov/Resource/Index/Registration-MRO-Instructions
Registration: SAPs Instructions
https://clearinghouse.fmcsa.dot.gov/Resource/Index/Registration-SAP-Instructions
Clearinghouse Fact Sheet
https://clearinghouse.fmcsa.dot.gov/Resource/Index/Factsheet
Read the Clearinghouse final rule
https://www.federalregister.gov/documents/2016/12/05/2016-27398/commercial-drivers-license-drug-and-alcohol-clearinghouse